Classical Studies is an interdisciplinary field of study encompassing the civilizations of ancient Greece and Rome. We seek to understand the languages, literatures, histories, and visual and material cultures of the premodern Mediterranean world—from the Bronze Age to the dawn of the Middle Ages, from the Iliad and the Odyssey to Saint Augustine, and from Greece, Italy, France, and Spain to North Africa, the Middle East, and the Greek-speaking kingdoms of the Indian subcontinent. We approach these ancient societies from a variety of disciplinary perspectives, including linguistics, art history, archaeology, anthropology, and philosophy, while also considering the long and complex legacies of ancient Greece and Rome in art, language, politics, and culture from antiquity to the present day.

The Extent of the Ancient Mediterranean World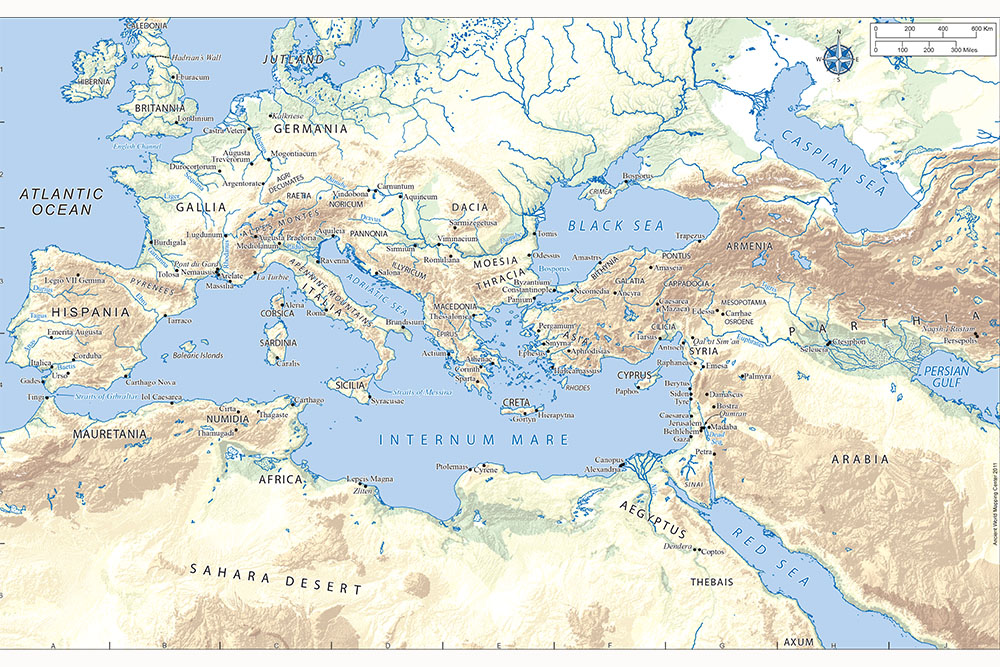 Classical Studies Spotlight
Collecta in Classicis: Together in Classics
Collecta in Classicis: "Together in Classics,"* provides a space for scholars, teachers, and students to have a conversation about inclusivity in Classics, what that means, what it looks like, and why Classics is not always inclusive. We welcome scholars who have engaged critically with diversity of race, ethnicity, gender, sexuality, physical ability, and more as it relates to their experience in the field of Classics, or in their study of the Classical World, or both. Furthermore, we hope to include voices of marginalized groups typically silenced either in the past, or even today, by the Classics. How we make Classics more inclusive and accessible, and what that means and looks like, are difficult questions. We hope to encourage productive dialogues that contribute, in individual steps, to the transformative work needed in order for the field of Classics to be reimagined. Collecta in Classicis is supported by the Inclusion Challenge through the Office of the Dean of the College. See below for a list of upcoming events in the series. These events are open to the campus community.

*A note on the name: The Latin title is representative of Classics, and having the words declined in the neuter, accusative, plural is representative of the inclusivity. The neuter excludes neither men nor women, while also including people identifying outside of masculine or feminine binaries. The plural is—quite literally—denoting that Classics is for and made up of all people.
10/03

Tuesday




5:00 pm – 6:30 pm

EDT/GMT-4

Olin Humanities, Room 102

10/06

Friday




11:00 am – 12:00 pm

EDT/GMT-4

Kline, College Room
James Romm, James H. Ottaway Jr. Professor of Classics, has been awarded $50,000 by the National Endowment for the Humanities (NEH) to fund his project
Plato and the Tyrant: The Experiment that Wrecked a City and Shaped a Philosophic Masterpiece
. The book will use Plato's little-known letters to illuminate his interventions in the politics of the Greek city of Syracuse and his relationship to the ruler Dionysius the Younger. The grant will support his work over a 10-month term beginning in September.
Photographer Emily Allen '22 talks with
F-Stop
magazine about her inspirations, creative practice, and current project "Sit Tibi Terra Levis," which originated as her Senior Project and was recently featured in the magazine. "With this portfolio, I hope to draw attention to photography as a process and an object and its humanity–its connection to death, to life, and to memory," said Allen, who studied photography, classics, and medieval studies at Bard. "I used the techniques we use to attempt to preserve ourselves throughout history to preserve my images."