Classical Studies is an interdisciplinary field of study encompassing the civilizations of ancient Greece and Rome. We seek to understand the languages, literatures, histories, and visual and material cultures of the premodern Mediterranean world—from the Bronze Age to the dawn of the Middle Ages, from the Iliad and the Odyssey to Saint Augustine, and from Greece, Italy, France, and Spain to North Africa, the Middle East, and the Greek-speaking kingdoms of the Indian subcontinent. We approach these ancient societies from a variety of disciplinary perspectives, including linguistics, art history, archaeology, anthropology, and philosophy, while also considering the long and complex legacies of ancient Greece and Rome in art, language, politics, and culture from antiquity to the present day.

The Extent of the Ancient Mediterranean World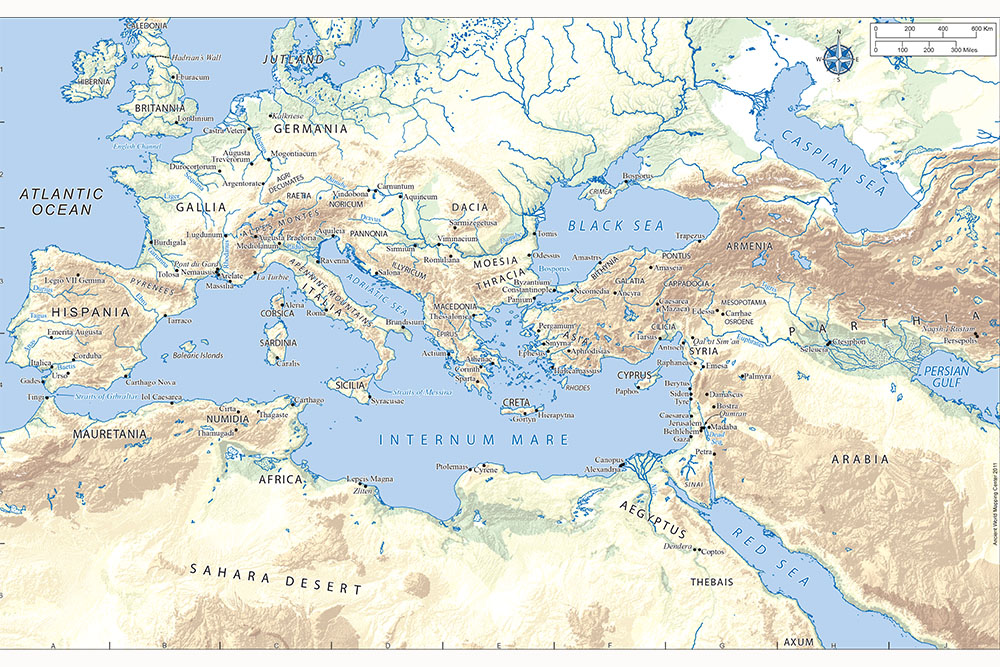 Classical Studies Spotlight
Phuc Tran's first book,
Sigh, Gone: A Misfit's Memoir of Great Books, Punk Rock, and the Fight to Fit In,
was published by Flatiron Books in April 2020. It is, in Tran's words, "a memoir about growing up in a rural Pennsylvania town as a nerdy, Asian punk rocker who would eventually become a Latin-teaching tattooer."
Classical studies major and Bard College Conservatory of Music student Xinyi Wang has experienced quarantine twice this year, first at home in Jiangsu, China in January, and then on the Bard campus in the spring. Through it all, she has stayed positive and engrossed herself in her Senior Project and her violin.