Classical Studies is an interdisciplinary field of study encompassing the civilizations of ancient Greece and Rome. We seek to understand the languages, literatures, histories, and visual and material cultures of the premodern Mediterranean world—from the Bronze Age to the dawn of the Middle Ages, from the Iliad and the Odyssey to Saint Augustine, and from Greece, Italy, France, and Spain to North Africa, the Middle East, and the Greek-speaking kingdoms of the Indian subcontinent. We approach these ancient societies from a variety of disciplinary perspectives, including linguistics, art history, archaeology, anthropology, and philosophy, while also considering the long and complex legacies of ancient Greece and Rome in art, language, politics, and culture from antiquity to the present day.

The Extent of the Ancient Mediterranean World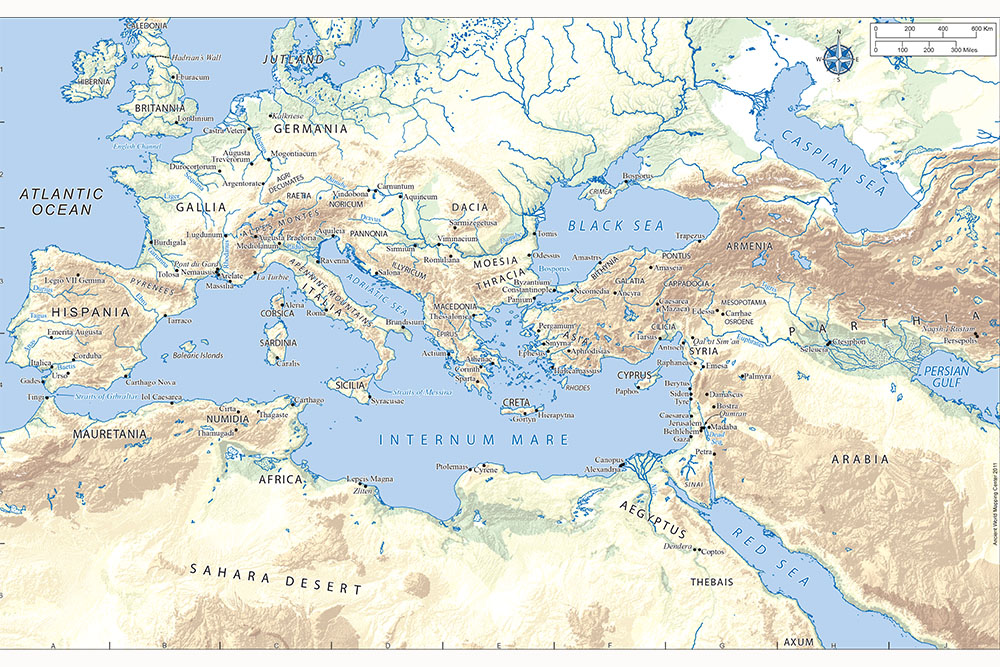 Classical Studies Spotlight
Collecta in Classicis: Together in Classics
Collecta in Classicis: "Together in Classics,"* provides a space for scholars, teachers, and students to have a conversation about inclusivity in Classics, what that means, what it looks like, and why Classics is not always inclusive. We welcome scholars who have engaged critically with diversity of race, ethnicity, gender, sexuality, physical ability, and more as it relates to their experience in the field of Classics, or in their study of the Classical World, or both. Furthermore, we hope to include voices of marginalized groups typically silenced either in the past, or even today, by the Classics. How we make Classics more inclusive and accessible, and what that means and looks like, are difficult questions. We hope to encourage productive dialogues that contribute, in individual steps, to the transformative work needed in order for the field of Classics to be reimagined. Collecta in Classicis is supported by the Inclusion Challenge through the Office of the Dean of the College. See below for a list of upcoming events in the series. These events are open to the campus community.

*A note on the name: The Latin title is representative of Classics, and having the words declined in the neuter, accusative, plural is representative of the inclusivity. The neuter excludes neither men nor women, while also including people identifying outside of masculine or feminine binaries. The plural is—quite literally—denoting that Classics is for and made up of all people.
The Greek Histories
, a new collection of translations of the foremost Greek historians edited by James Romm, James H. Ottaway Jr. Professor of Classics, was published in January 2022 by Penguin Random House. "Presenting a sweeping history of ancient Greece as recorded by its first chroniclers,"
The Greek Histories
explores writings by Herodotus, Thucydides, Xenophon, and Plutarch on religion, leadership, character, and the lessons of war.
Where can studying ancient languages lead? Great places: just ask three Bard Classics majors who spent the summer of 2021 pursuing their academic passions at Harvard University and the University of Chicago. Senior
Em Setzer
completed a paid internship at Harvard University's Center for Hellenic Studies, a research facility, library, and cultural center based in Washington, DC. Senior
Isabella Spagnuolo
won a fully funded internship at the University of Chicago in the Leadership Alliance's 2021 Summer Research Early Identification Program, a highly selective program designed for undergraduates interested in pursuing a PhD. Sophomore
Jade Dinkins
was awarded a scholarship to study at Harvard Summer School where, in seven short weeks, she learned ancient Greek from scratch and translated adaptations of works by Euripides, Lysias, Herodotus, and Aristophanes.