Classical Studies is an interdisciplinary field of study encompassing the civilizations of ancient Greece and Rome. We seek to understand the languages, literatures, histories, and visual and material cultures of the premodern Mediterranean world—from the Bronze Age to the dawn of the Middle Ages, from the Iliad and the Odyssey to Saint Augustine, and from Greece, Italy, France, and Spain to North Africa, the Middle East, and the Greek-speaking kingdoms of the Indian subcontinent. We approach these ancient societies from a variety of disciplinary perspectives, including linguistics, art history, archaeology, anthropology, and philosophy, while also considering the long and complex legacies of ancient Greece and Rome in art, language, politics, and culture from antiquity to the present day.

The Extent of the Ancient Mediterranean World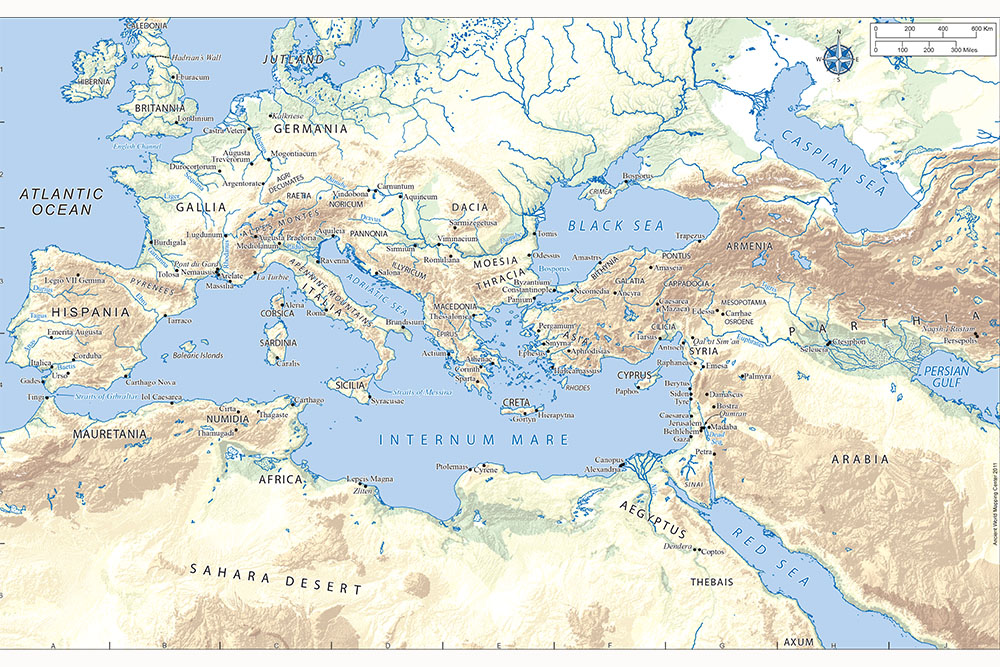 Classical Studies Spotlight
Collecta in Classicis: Together in Classics
Collecta in Classicis: "Together in Classics,"* provides a space for scholars, teachers, and students to have a conversation about inclusivity in Classics, what that means, what it looks like, and why Classics is not always inclusive. We welcome scholars who have engaged critically with diversity of race, ethnicity, gender, sexuality, physical ability, and more as it relates to their experience in the field of Classics, or in their study of the Classical World, or both. Furthermore, we hope to include voices of marginalized groups typically silenced either in the past, or even today, by the Classics. How we make Classics more inclusive and accessible, and what that means and looks like, are difficult questions. We hope to encourage productive dialogues that contribute, in individual steps, to the transformative work needed in order for the field of Classics to be reimagined. Collecta in Classicis is supported by the Inclusion Challenge through the Office of the Dean of the College. See below for a list of upcoming events in the series. These events are open to the campus community.

*A note on the name: The Latin title is representative of Classics, and having the words declined in the neuter, accusative, plural is representative of the inclusivity. The neuter excludes neither men nor women, while also including people identifying outside of masculine or feminine binaries. The plural is—quite literally—denoting that Classics is for and made up of all people.
12/05

Monday




1:00 pm – 2:00 pm

EST/GMT-5

Kline, College Room

12/06

Tuesday




5:30 pm – 7:00 pm

EST/GMT-5

Reem-Kayden Center Laszlo Z. Bito '60 Auditorium
Charles Ranlett Flint Professor of Humanities at Bard College Daniel Mendelsohn has won the 2022 Malaparte Prize, Italy's highest honor for foreign writers and one of the country's most prestigious literary awards. Mendelsohn won the prize for his body of work in literary criticism, translation, and narrative nonfiction. He will receive the prize at an awards ceremony held on the island of Capri at the beginning of October.
Charles Ranlett Flint Professor of Humanities Daniel Mendelsohn talks with David Naimon, host of Tin House's
Between the Covers
podcast, about Mendelsohn's book
Three Rings: A Tale of Exile, Narrative, and Fate
, which weaves together the stories of three exiled writers Erich Auerbach, François Fénelon, and W. G. Sebald. "As we all know, just to make an obvious point, we're living in a world in which the power of narratives—true, false, deliberately false, accidentally false—is something of vital importance in our lives and that is our existential struggle now," says Mendelsohn.